ACCESSING YOUR SOUL: A Guided Meditation Course
In this course you will connect deeply with your Higher Self, and Spirit Guides. You will learn how to make these connections, develop your relationship with your soul and experience what is beyond "the veil". 
***What does 'the veil' refer to? In an inexplicable or concealed place or condition, especially the mysterious state of existence outside the (typical) human life experience.
 Learn how to bring yourself into a state of meditative receptivity where you can calm your entire system, release worries and fears and experience the growing presence of your True Self and Soul.
Receive spiritual guidance, healing and inspiration directly from your Soul and Spirit Guides. Deepen your understanding of who you really are and why you are here at on earth at this time.
 By the end of the course you will have developed a stronger and more readily accessible connection to your vast and ever present inner resources. With this two-way communication enhanced you will be guided and feel connected and calm while you do what you came here to do!
Accessing Your Soul: A Guided Imagery Course Outline
Intro: Meet Nicole! 
Lesson One: Seeding the Ground for Connection 
Creativity & Pretending

Working with Ego

Brain Waves & Trance states 

Higher Senses

Intuition & Channeling

Dark Energy & Protection

Intentions & Dreams
Lesson Two:  Your Animal/Nature Spirit Guide 
Ego & Trance states practice 

Meditation: Meet your Animal/ Nature Guide 

Integrating your experience
Lesson Three: The Higher Self
What is the Higher Self?

 

Meditation: Encounter with your Higher Self 

Working with symbols
Lesson Four: Self-Healing
Blocks: wounds and limiting beliefs

 

Meditation: The Temple of Healing 

Working with your activated healing energy 
Lesson Five: Spirit Guides
Who are the Spirit Guides?

 

Meditation: Communicating with a personal Spirit Guide

Fluid daily interaction with your personal Guides
Lesson Six: Multidimensional Beings 
Multidimensional beings and the Oneness

Meditation: Who you

really

are 

A Greater Reality
Lesson Seven: Your Life Purpose 
Your purpose & passion

 

Meditation: Your True Life Purpose 

Your unique gifts, purpose, and service to Earth
Lesson 8: Your Future Self 
Writing reflection & lucid dreaming  

Meditation: Your Future Self

Your Soul's Dream
Culmination: 
     Creating your own Soul-Scape Collage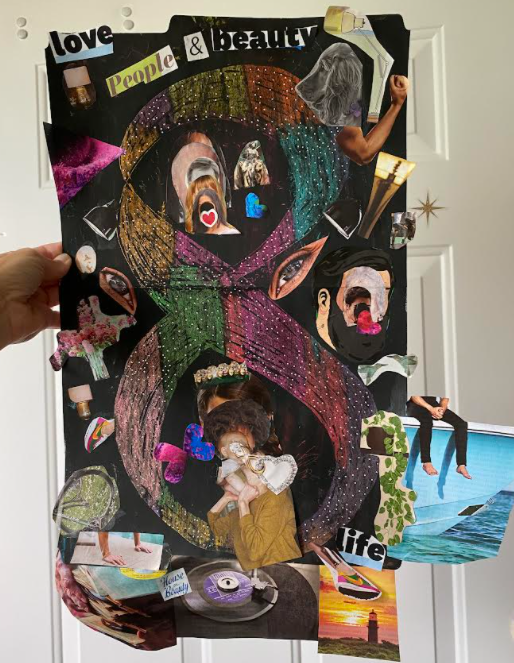 You will know this course is meant for you if you agree with these 4 statements:
Statement #1
I know there is so much more to life that can be readily seen, including the intelligence in the universe, higher spiritual guidance and my own expansive Soul. I want to deepen my conscious connection to it all.
Statement #2
I love to be guided in meditations or am very drawn to do so. I would like a trusted guide to teach me how to go deeper and further in my spiritual growth so it can be an even bigger part of my life.
Statement #3
I want to be able to use my connection to my inner knowing and higher self to make my life easier and more fulfilling; to help me calm and center myself so I can get the inner guidance I need and be able to do the things I love to do.
Statement #4
I know I have an important purpose here (or want to believe I do!) and I want to explore that and be guided in that direction to the absolute fullest.
Is your Soul trying to reach you?
Take this quiz and find out now!
ONLINE & SELF-PACED
ACCESSING YOUR SOUL: A Guided Meditation Course
$258 or 3 payments of $86
by Nicole MacDonald