Invitation to hear from the Spirit Guides
through an Unconscious Channel
In the following interviews, you will hear directly from Spirit Guides who will answer your burning questions through and UNCONSCIOUS CHANNEL. An unconscious channel is a person who goes into such a deep state of trance that she doesn't know what is being spoken through her; nor does she remember any part of the exchange when she returns to full waking consciousness.
Do you have deeply important questions to ask about the world and what is going on now?
 Are the answers that you hear from news outlets and social media only leading to an unsettled feeling, and continued lack of certainty?
 Do you need to know the spiritual reason for what's happening in the world and for you personally?
Do you have a long term quest to know who you really are, and how to make the most of your time here on earth?
Do you want to reduce your suffering, and live in alignment with your Soul's intended purpose?
If you said "yes" to any of these questions, take this truly rare opportunity to hear from beyond the physical plane and into the realms beyond from our Spirit Guides who are here to help us.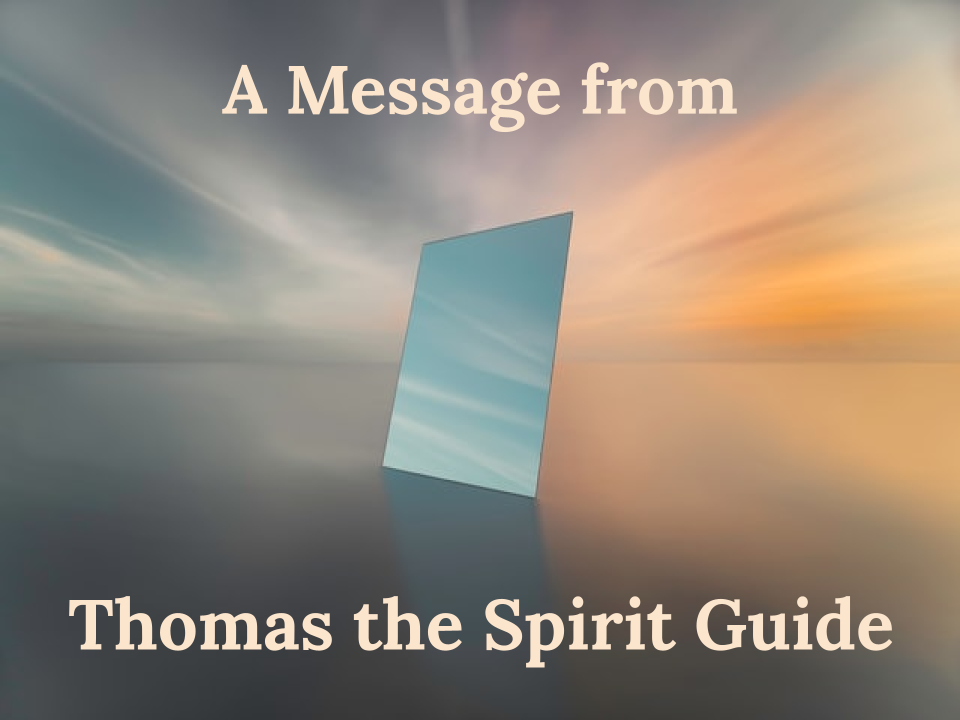 Channeled messages available for immediate access:





.


The Spirit Guide Interviews can now be purchased in BUNDLES:
SPIRIT GUIDE INTERVIEWS BUNDLE ONE
$50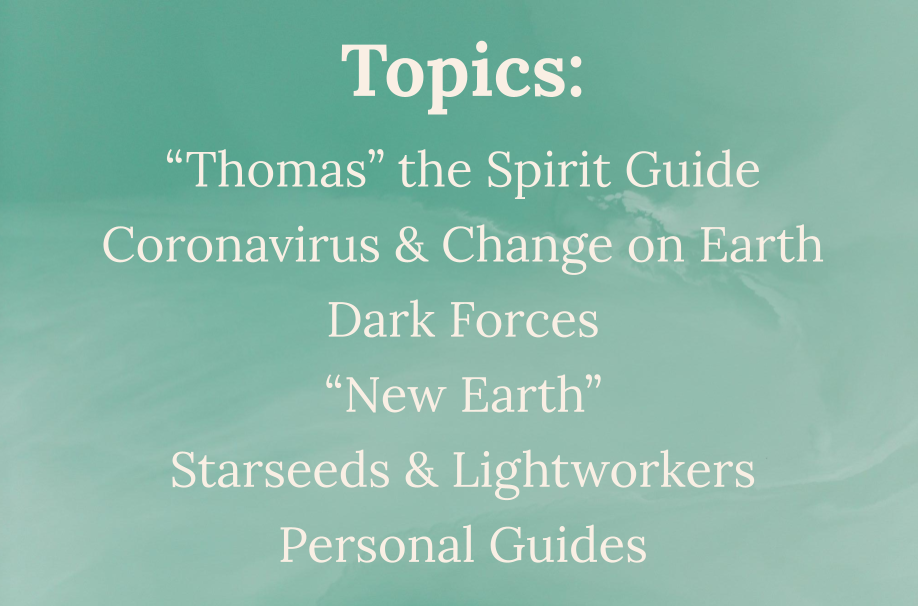 SPIRIT GUIDE INTERVIEWS BUNDLE TWO
$50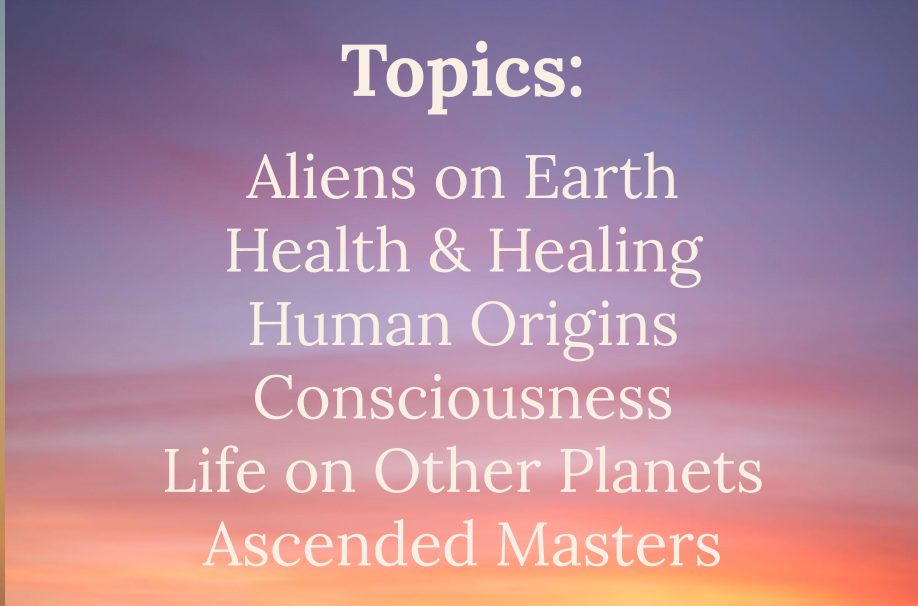 SPIRIT GUIDE INTERVIEWS BUNDLE THREE
$50