Our Angels on Earth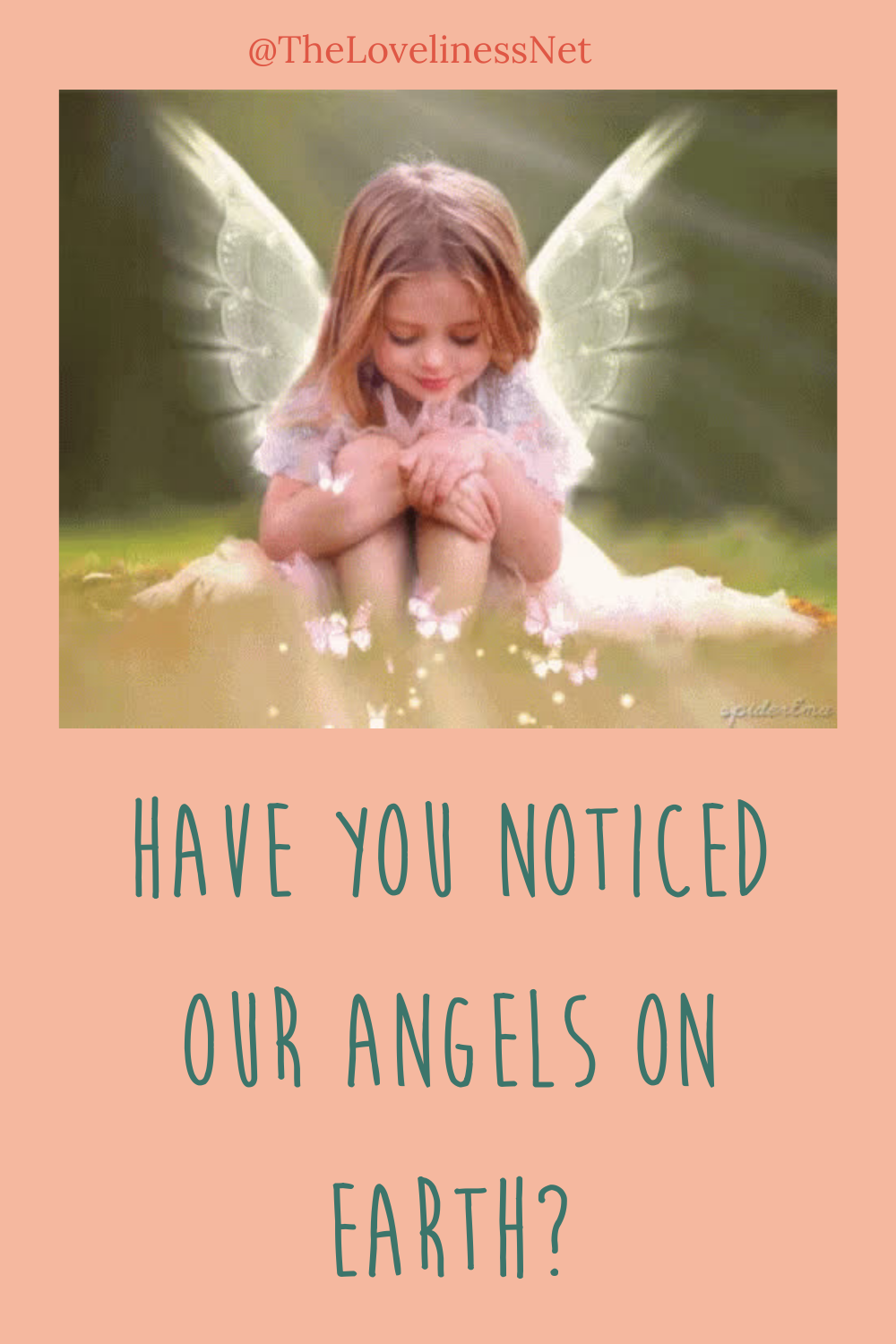 There have been times in my life when I was in a particularly vulnerable state. I have noticed that this is the time I often meet an angel on Earth. 
Nearly two decades ago, I was diagnosed with cancer. I had surgery and when I emerged from the anesthesia I found myself in acute pain. Right in front of me with the most soothing words of reassurance, an angel appeared - my post-op nurse. He told me he would immediately give me pain medicine. He empathized fully with me. His words were penetrating. I felt held in such a deep way. My fear subsided quickly, and next went my pain. 
I don't know if I saw my angel again. I wanted to thank him. But after I was okay, he seemed to float off.
Yesterday our family pet, a quirky little guinea pig named "Bean", had a traumatic injury to her eye. It ruptured and she was in pain. I immediately called our vet who housed two veterinarians who are clearly angels, even though they were hiding their wings. I learned that both had left the practice (deep sigh). I got a referral to a local vet who would see guinea pigs. They told me that our Bean needed to have her eye surgically removed, to the tune of $1,278! I then found myself without my angels and with a heavy financial burden.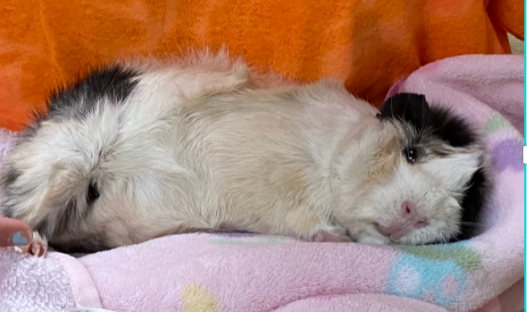 ["Sweet Bean", our Guinea Pig]
I tracked down one of our previous vets, Dr. Thomas, who was at a new practice about 30 miles away. I wrote to her asking what her clinic might charge for this procedure. I was only half-surprised when she rushed to my aid. With so much care and compassion, she offered to fit Bean in that day to make sure she had the medication she needed to stave off infection. She also recommended that I contact her colleague (the other Angel vet) who now works at a non-profit helping pets and owners who can't afford the usual price tag that comes with veterinary care. Amazing!
I reached Dr. Settele and she offered to do the surgery for less than half the price tag of the first vet and she fit Bean into her hectic surgery schedule right away. She felt Bean's pain. She felt our families pain. She is an angel for so many.
These nurses and vets are some of the angels that come to earth to help us when we really need them. They can be found in many fields, often in the helping professions. I could tell more stories about the angels I've been graced to find in my life - teachers for myself and my children, kind samaritans that go the extra mile. They are blessings to us all. They make our lives easier. They show us that we are cared for and that we really matter. AND, they all appear not to notice the iridescent wings raised high behind their shoulders.
But I sure notice! I bet you have too.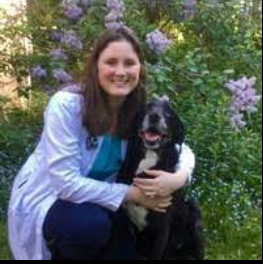 Dr. Alexandria Settele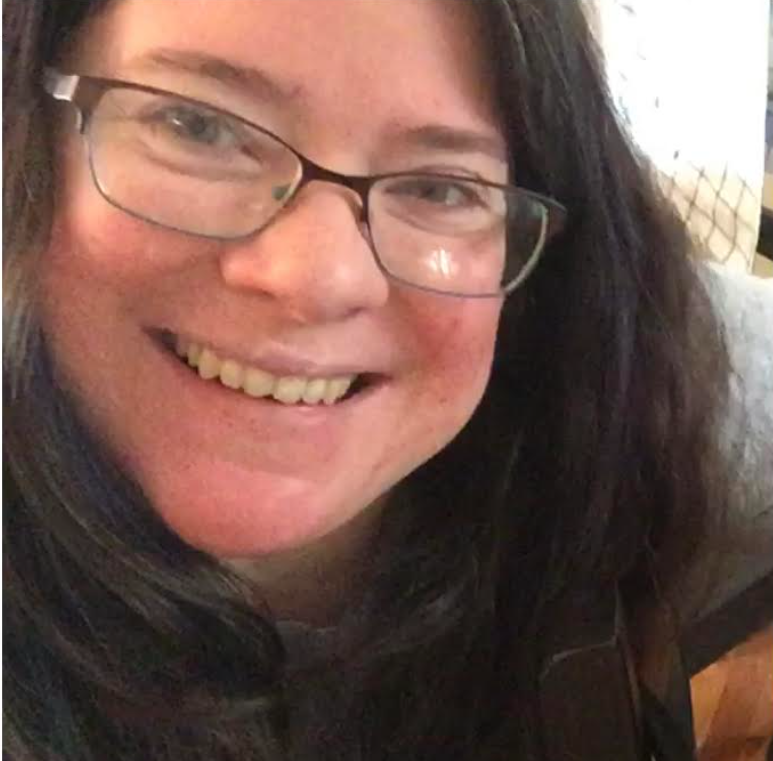 Dr. Jana Mazor-Thomas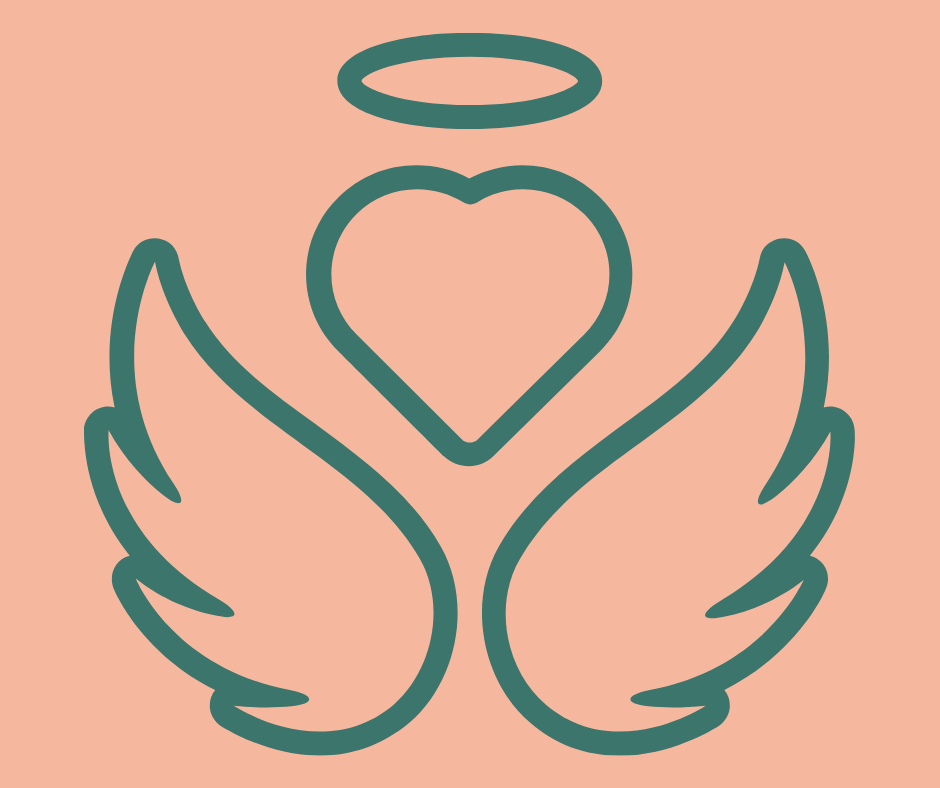 Unknown Angel Nurse

P.S. Sign up for the Ladybug News to get sunshine in your inbox!
Nicole MacDonald is the Co-Founder of The Loveliness. She is a licensed therapist and herbalist, and enthusiast of all things Spiritual. 
Want to follow us on Facebook, Instagram and Pinterest? You can find us @TheLovelinessnet