Course Correction, Disguised as LOSS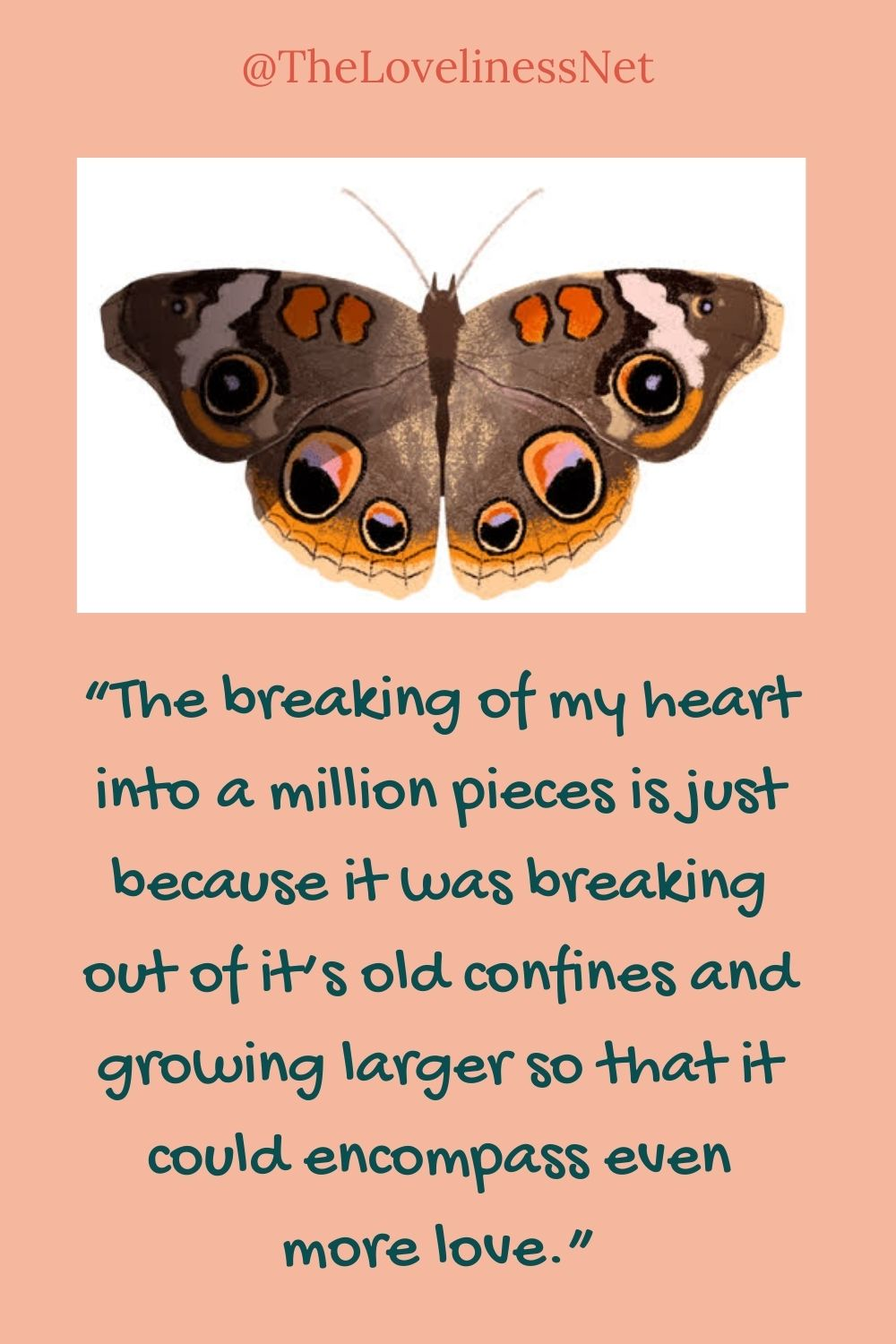 My friend is going through a "course correction", disguised as loss.
My dear friend Dan has been going through an agonizing breakup. For the first weeks he just sobbed and pleaded in all directions for it to not be so. 
My heart ached for him. I wished I could lift him out of his pain. 
But deep change, the metamorphic type, is painful. Think of what the butterfly and ladybug go through to become airborne. It's a mysterious and powerful spiritual experience of thorough transformation. 
I wouldn't want to keep Dan from gaining his wings, even though it's hard to witness his growing pains.
After he got through the first weeks and his pleading for things to remain unchanged or to "just get another chance" were met repeatedly with a certain and clear "no", he started to see things that had previously been hazy.
He saw how he had distracted himself from his personal dreams while inside that safe relationship and in keeping old patterns of relating to family, to his job and to material things.
He saw many of his fears dance before him in mental pictures...so many reasons why he had been hiding his true purpose from himself, and resisting actions that would have helped open his eyes wide enough to see the whole truth.
Though Dan is somewhat hesitant to admit it, he can now see this breakup as a course correction.
Dan is transforming in as smooth a way possible. Like I said, transformation is painful. But Dan is in fluent in the language of his Soul. He was never really being abandoned and he was firm in knowing at a core level. He knew something greater was pivoting him; that a divine intervention was at play.
Messages of support came to find him whenever he listened for them...
"The breaking of my heart into a million pieces is just because it was breaking out of it's old confines and growing larger so that it could encompass even more love."
This was one such message. It came from a dear friend decades ago. It is still there for him, talking him through, loving him through, guiding...comforting.
I talked to Dan yesterday and he was stronger. He was still hurting but he had his fire back. He was remembering his "why" - what he REALLY came here to do. The more he listens to his higher guidance the more he takes action on his dreams. The more he does that the more he is supported by EVERYTHING around him. Old friends have returned to his life. He's used his time away from the comfort of the past to reach more deeply into his love of nature, the ocean and plants. He sends me photos of these treasures, which lifts me up too! Think of how many lives he is benefiting even now in these early stages.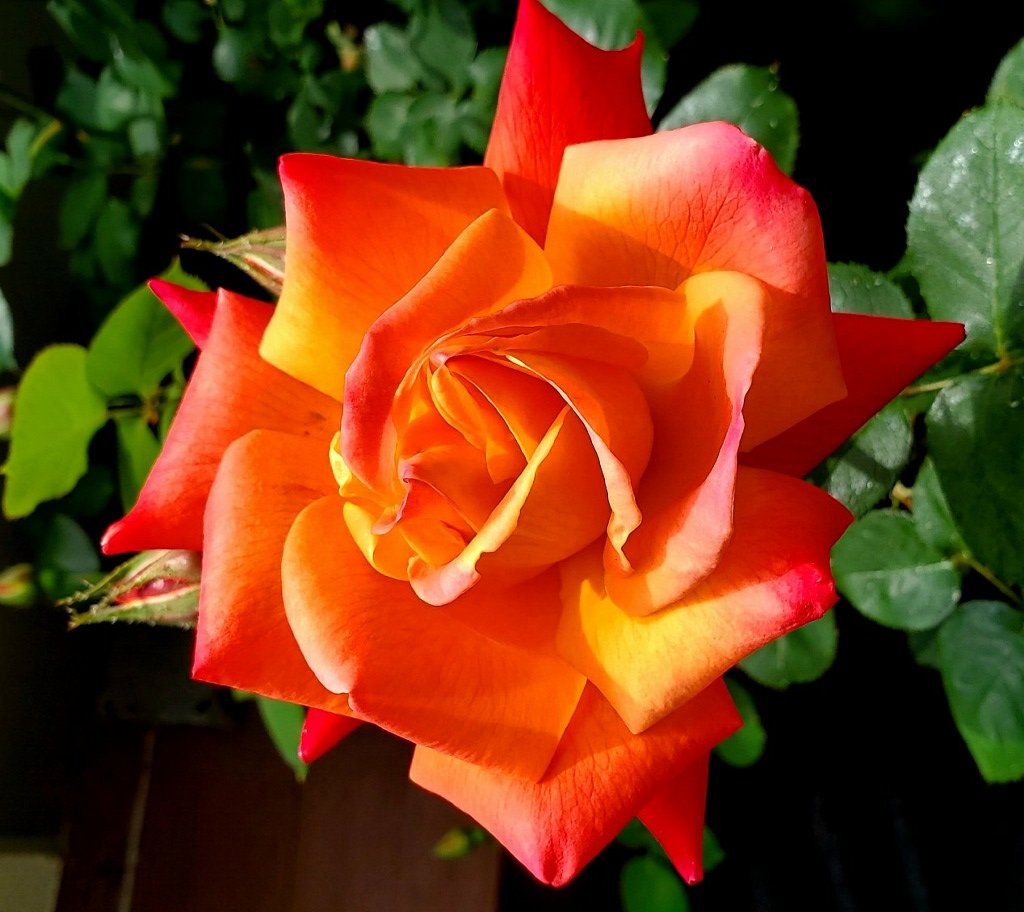 Knowing that hard things happen for good reasons, my dear friend heard the call to awaken to the intended plan for his life, his greater purpose for being here on earth at this time. 
That makes me smile!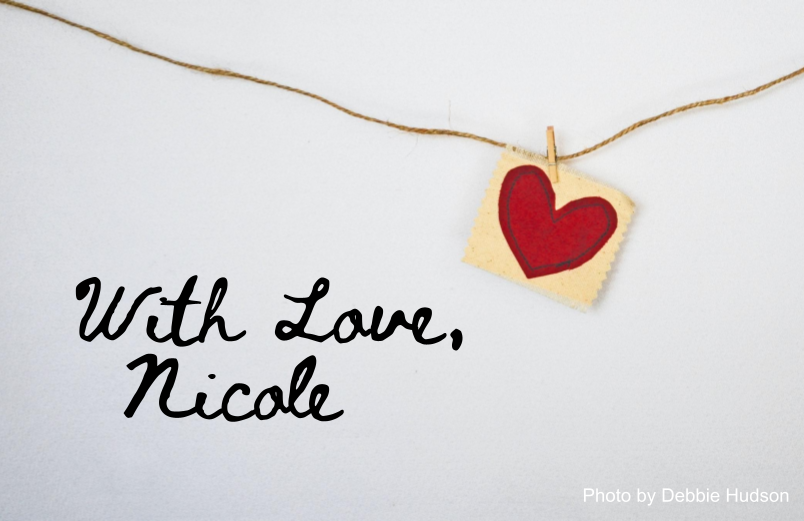 P.S. Sign up for the Ladybug News to get sunshine in your inbox!
Nicole MacDonald is the Co-Founder of The Loveliness. She is a licensed therapist and herbalist, and enthusiast of all things Spiritual. 
Want to follow us on Facebook, Instagram and Pinterest? You can find us @TheLovelinessnet